I'm late, I know. Amagami SS this week was wacky. The tone of this episode was set immediately to a different beat. The narrator first changed how to the episode worked. He introduced Junichi, making it feel like a completely different anime. Then, to take things even further, Junichi was subjected to an onslaught of ridicule and Junichi kindly asked the Narrator to stop, and of course, the Narrator completed the long tradition of breaking of the fourth wall in comedy.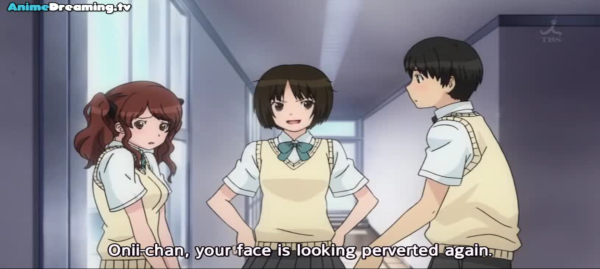 A Quick Summary
Actually, you know what? I'm lazy. You saw the episode right? If you didn't the pictures below will summarize it for you. If you really want a summary, try reading Slugs or THAT.
A Long Time Ago… Somewhere far, far away…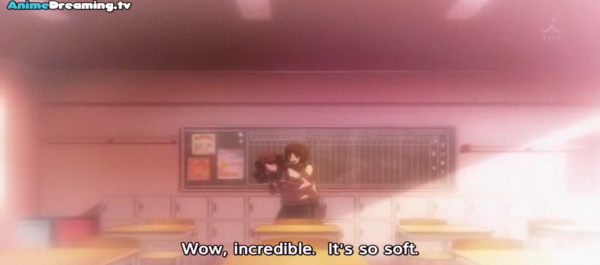 Junichi, once told that her sister fondles her lovely young friend, imagines a very steamy situation in an after school classroom. You know, I must be missing something. How does Miya know Sae? If Sae moved into this school for the fall semester, and that's where we basically start the arc (ending on Winter/Christmas), how many days have already passed? I doubt she had been to the Tachibana household at that point, but Miya makes it seem like she knows her better than she should. Maybe all that touching has communicated more than we expected.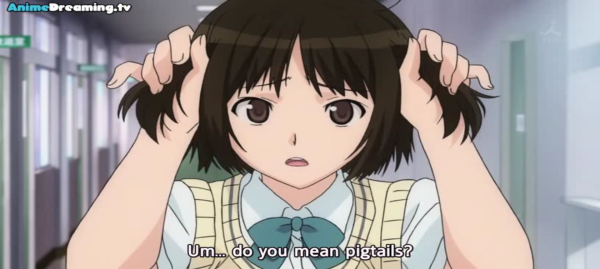 Right before Miya starts to act out having ponytails, Junichi was also doing it. There is no way any student in school would be caught dead doing that. No way.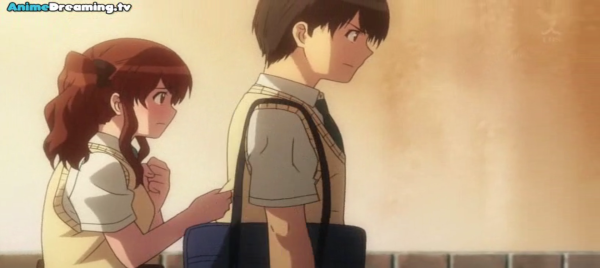 Sae is a scaredy cat. That is to say, she is so timid that she can't deal with a puppy. It's kind of sad too, because she was just standing there, alone, behind a pole. And of course our hero Junichi rescues her. One of the interest things about this anime is how we see the relationships building by coincidence and one off incidents. The purse incident and of course this setup the entire arc. If Junichi hadn't bumped into Haruka at the beginning, this probably wouldn't have happened in the way it has.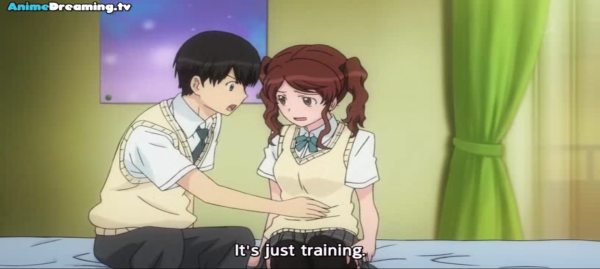 Junichi x1 never got Haruka in his room. Junichi x2 managed to get Kaoru into his room in the fourth episode. And the incredible Junichi x3 got cute little Sae into his room on the first episode. It's absolutely amazing. Although I think it has something to do with the fact he didn't have to creep around Miya.
Further more, insisting on touching someone's tummy for training is fun. Her face is a mix between shock and displeasure. And his face was ftw! So in anycase, score for Junichi x3! On the other hand, what will the kinky element be this time?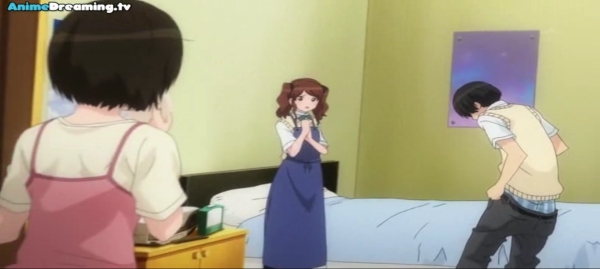 Isn't the picture saying enough alone? Why was Junichi giving her a cup of hot coffee to begin with? Why even put something on the platter that could break. In fact, after the cup fell, in subsequent pans around the room, I didn't see the cup. He probably rolled on it and addition to getting scaled with hot coffee, he has glass splinters. Someone failed, and it wasn't Sae. And then – who would take their pants off with a girl they just met in their room? Really now? Maybe walking to the bathroom? Changing out in the hallway? Something? Anything. Please.
Essentially, anyone could've walked in and made the same mistake. Miya ends up saying this too, of course, but Miya wanted to see it.
Finally
At the end of long day of training, I the three of the playing their piggyback game was fun.It was funny, but it was serious too. It showed how Sae had already loosened up. At the beginning of the episode, she wouldn't really even speak much. Now, she's in engaging in close physical contact. Progress.
The ED for this arc contained a chibi Sae which was incredibly cute. I like Sae overall, and I like how we get to see her develop. The only thing I have an issue with is her voice: it doesn't fit her. Her voice actor is Hiromi Konno, the same person who did Akria Kogami who I hated in Lucky Star. No one. It's cute, but not that cute.
Time will only tell how this arc develops, but so far, so good.
Committed.