While I haven't been blogging at all these past weeks since school started, I have been keeping up though always a few days late. Anyway, I saw Sae as a penguin tonight. I was shocked by the ending they chose for this arc's conclusion. You died from an overdose of moé too, actually.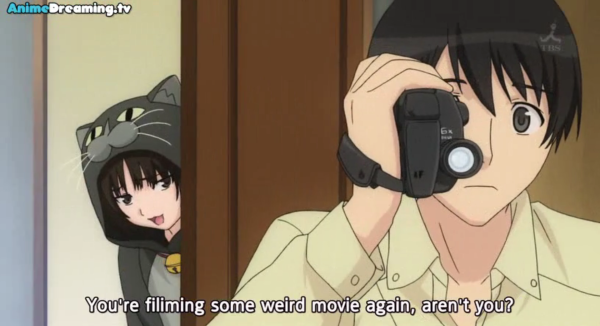 No Summaries
No summaries while not blogging anime – Random Curiosity has a lovely summary though. THAT has one now too, but it's in lyrical poetic form.
Blue Penguin + Black Kitty
=

Mega Win

There is no coverage of the actual events since I'm not blogging honestly again until the fall season starts. No worries there. But I am covering the cutest thing ever. Here's penguin girl!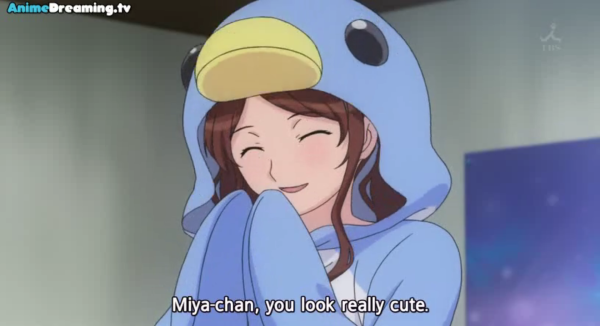 Sae as a penguin is impossibly cute. But then, we add the to fun!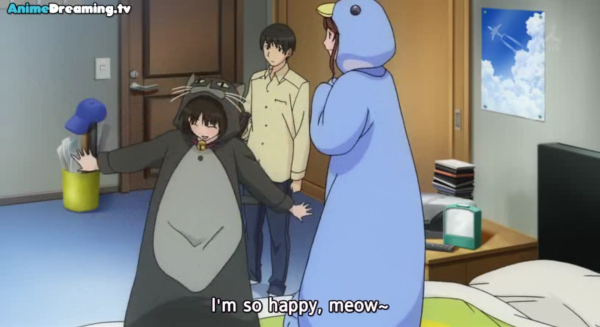 We were given a bonus. Since there is no Miya arc and we needed a final glimpse of her before this arc ends, they gave us Kuro Neko Miya! Together, Sae and Miya clearly fill Junichi's new fetish – cute animal costumes with moe girls inside. One might say that fish feet kissing scene was fetishy, but it's not – it's fishy.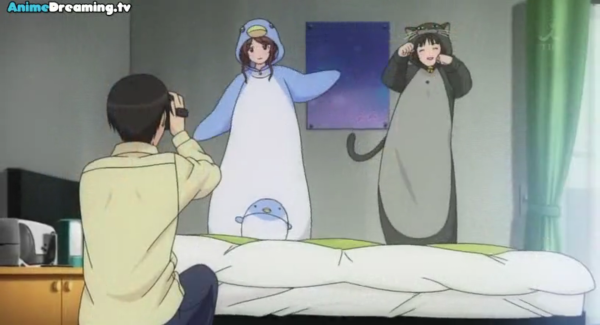 Finally
That concludes my short post on the cutest thing ever.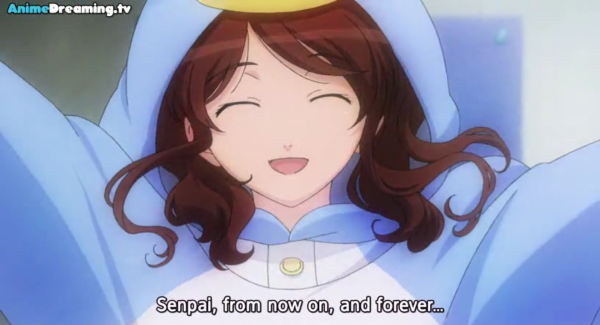 Committed.