I don't like ads. Plain and simple, if they're annoying, they're gone. So, I wrote a little tool.
ADZen
The Anime Dreaming Zen tool is a bookmarklet that simply removes most of the ads and chatboxes on the anime video pages. It works pretty well for the more part with an occasional bug. Refreshing fixes most bugs.
Drag the following link to your bookmarks bar and click on it when you want to use it: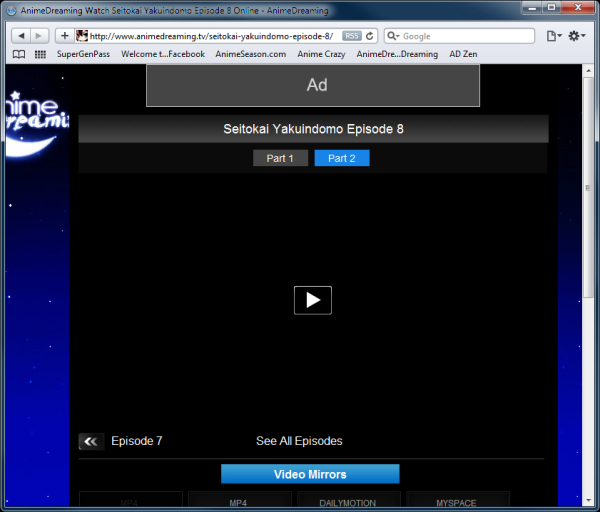 It removes the chat and sidebar ads.
Readability
Although I didn't make it, if you don't have a lot of lucky with the ADZen tool, I've used Readability. It's a bookmarklet too, but it's better maintained and it works on more than just Anime Dreaming. So I highly suggest you try it out too.